Beedie Land The Series Episode 1:  (New School Boom Bap release party footage + more)
In the first episode of Beedie Land The Series, we get a backstage perspective at the "New School Boom Bap" album release party with Beedie & Jon Quest, a "smipsy" after party with Franchise of The Come Up, and an exclusive announcement brought to you first right here: Beedie will be dropping a brand new EP called "Above The Weather" on June 4th! Until then, enjoy that "New School Boom Bap" & keep posted on the Beedie Land episodes. http://www.BeedieLand.com

Follow on twitter: @Beedie412

Varsity Squad - "New School Boom Bap" (Mediafire):http://www.mediafire.com/?yqein7upspd6ot4

Varsity Squad - "New School Boom Bap" (DatPiff):http://www.datpiff.com/Varsity-Squad-New-School-Boom-Bap-mixtape.312398.html

Beedie - "The Beat Bully LP" (Mediafire): http://www.mediafire.com/?8ry2cy7gni3zyy8
Tell a friend! #AboveTheWeather #NewSchoolBoomBap

Beedie - The Beat Bully LP (street album): (June 30, 2011)
Beedie has been working to create a buzz in his own lane over the last few years and is now poised to be one of the next stars to rise out of Pittsburgh. The Beat Bully LP is Beedie's first official street album. Featuring 12 tracks all original productions plus 4 bonus tracks, it has been in the works for over a year. The process of crafting the album involved instrumentation from Beedie himself on keys and other musicians on guitar and drums. This Hip-Hop masterpiece is eager to push down the boundaries of the usual formula and is only a glimpse into the musical mind of Beedie. Later this year Beedie and Jon Quest will be bringing you the Varsity Squad album.
Varsity Squad, a new group from Pittsburgh comprised of emcees Jon Quest & Beedie, have been hard at work in the studio creating their debut album & tearing up the local show circuit. They recently took some time out to shoot a visual for a recent leak over the Souls Of Mischief classic, which has since become a fan favorite. Beedie will release a mixtape/album entitled The Beat Bully this spring, before the Varsity Squad debut album this fall.
Follow them on Twitter: @Beedie412 @JonQuest412 @shadecobain.
10 Plays
The Beat BullyBeedie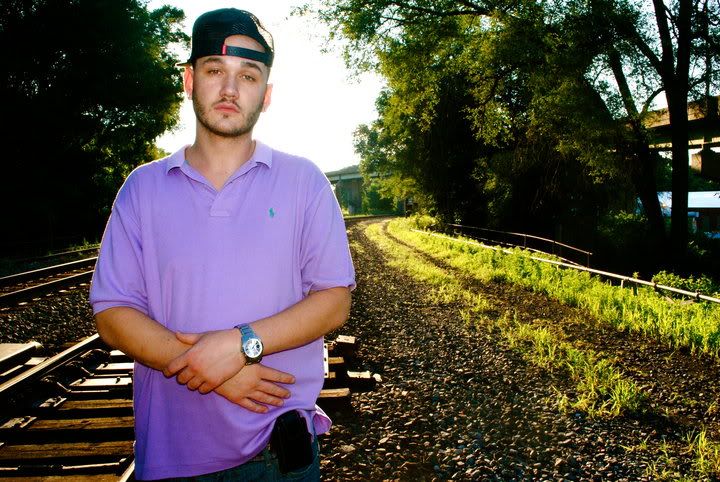 6-minute lyrical massacre presented in the fashion of Ice Cube's "Jackin' 4 Beats". One take. Yes, that's right.