#abovetheweather tour 2012 in #detroit at The Old Miami (Taken with instagram)
#abovetheweather tour in #detroit ! (Taken with instagram)
OFFICIAL MUSIC VIDEO FROM PIFF JAR PRESENTED BY TREEJAY & MOST DOPE: (August 1, 2011)
TreeJTV2 & Varsity Squad Presents:
"Won't Do"
Starring Beedie & Treejay

Track 3 from Piff Jar

Download Beedie's "The Beat Bully" on Datpiff!

@Beedie412
@TreeJTV
@WillyWhips
@INTERVIEWQ

Directed by @SHOTandCUT of Glass Canon Films

(Instrumental courtesy of J. Dilla)
OneBeLo comes to Pittsburgh, stops by Time Bomb & hits the studio with Beedie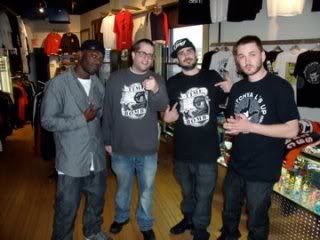 Legendary emcee OneBeLo (from the group Binary Star), hailing from Pontiac, Michigan, recently came into Pittsburgh to link with Beedie after meeting at events in Atlanta & Detroit. He stopped through Time Bomb & then recorded a song with Varsity Squad for their upcoming album.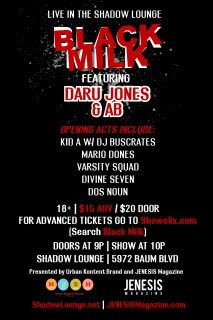 On February 11, Black Milk came into Pittsburgh to do a show at Shadow Lounge, and Varsity Squad (Beedie & Jon Quest) were asked to open up. Here are some stills from the event courtesy of Andrew Platt.
Beedie releases re-interpretation of J Dilla's Ruff Draft EP
For the 5 year anniversary of J Dilla's death Beedie decided re-interpret Dilla's Ruff Draft EP and pay homage to one of the greatest producers of all time. J Dilla was able to change to change the lives of fans through music, Beedie was one.

Available for FREE DOWNLOAD at http://beedie.bandcamp.com
Also sponsored mixtape at datpiff.com
Beedie was invited back up to Detroit on February 3rd to compete in an emcee competition sponsored by Trojan Magnum called the Bring It Back Tour as part of the "Trojan Live Large Project 2". Only 12 emcees from the midwest area were invited to compete. Located at the world famous Shelter featured in the film 8 Mile, the judges included Royce Da 5'9", Trick Trick, One Be Lo, DJ House Shoes, Opio (Heiroglyphics), and Guilty Simpson. Round 1 was to rap 16 bars accapella. Round 2 was to freestyle 16 bars over a random beat. Round 3 was to perform a song. Here are some stills of what went down over the evening. Shout to Chief.
Beedie, Franchise, & Vinny Radio took a trip up to Detroit with P. Fish on Oct. 1st for a show at The Old Miami. The D showed mad love & we had a great time. Shout to Aaron & USM.